President of the HFE
Dr Naiken Surennaidoo
M.D, FACS, FEBS, EMBA, MAS Visceral Surgery, FMH General Surgery
Dr Naiken was born in Donetsk, USSR and raised in Mauritius. After completing his ordinary and advance Cambridge certification, he completed his MD in Donetsk University Ukraine. He then worked in the Mauritian public healthcare system after which he moved to Switzerland.
He has a long career at the University Hospital of Geneva (HUG), where he completed his post-graduation studies in the Department of Visceral Surgery and Transplantation.
He is holder of a Master of Advanced studies (MAS) in visceral surgery issued by the University of Geneva, the title of Fellow of the European Board of Surgeons (F.E.B.S) from the European Board of Surgery and a Swiss certified FMH-board specialist in general surgery. He is as well a Fellow of the American College of Surgeons and hold the FACS recognition. In 2021, he completed an Executive MBA from the University of Geneva.
Dr Naiken is currently the Head of the surgical department and Medical Director of Pôle Santé Vallée de Joux in Swizerland. He remains as Medical Consultant at the HUG, Nyon hospital and Clinique la Prairie in Montreux.
He is the Founding President of the Humanitarian for Empowerment Association (HFE).
Vice-President

Dr Antonino Sgroi studied at the University of Geneva, where he obtained his federal medical degree in 2005.
He began as a scientific work in the gastroenterology laboratory of Professor Antoine Hadengue at the Faculty of Medicine of the University of Geneva. From October 2005 to 2009, he followed an MD-PhD program in the Surgical Investigations Unit of Professor Leo Bühler and Professor Philippe Morel. Dr. Sgroi also holds the position of internal medical scientist in the Isolation and Cell Transplantation laboratory of Professor Thierry Berney, which isolates and transplants human pancreatic islets in patients with Type 1 Diabetes.
In May 2014, Doctor Sgroi was appointed Internal Physician in the Department of Surgery of the Hospital of Nyon at GHOL; then Head of Clinic from 2015.
Since November 2020, Dr Antonino Sgroi has held the positions of Hospital Physician in the Department of Surgery of the Nyon Hospital at GHOL and Associate Physician of the Proctology Unit at the University Hospital of Geneva (HUG)
General secretary

Dr Amine Mansouri
Né à Batna en Algérie en 1979 où j'ai effectué mes études de médecine. Chirurgien général diplômé de la faculté de médecine d'Alger en octobre 2015
FMH de chirurgie en Suisse en 11.2022
Me spécialise actuellement en chirurgie thoracique.
Intérêts: Transplantation pulmonaire, chirurgie des cancers pulmonaires et thoraciques, travail humanitaire et collaboration internationale dans le domaine médical. Père de famille, marié avec Asma et j'ai 2 enfants.
Treasurer
Bogaru Maria Magdalena
2006 Diplôme en Soins Infirmiers Montréal, Canada – membre de OIIQ
2006-2008 Infirmière spécialisée en soins intensifs-CCU – Hôpital Royal Victoria Montréal
2008-2019 – Infirmiere clinicienne spécialiste en chirurgie viscérale et urologie GHOL , Suisse
2019- présent coordonatrice pôle de chirurgies GHOL , Suisse
Welfare & social worker

Kateryna Naiken
Mme Kateryna Naiken was born in Donestk and did her high school there. She met and married Dr Naiken Surennaidoo, the current President Founder of the Humanitarian for Empowerment foundation. She then moved to Mauritius, Rodrigues and finally to Switzerland. She is the mother of three sons and is actually the welfare manager and social assistant of the HFE. She is also one of the co-founders of the association.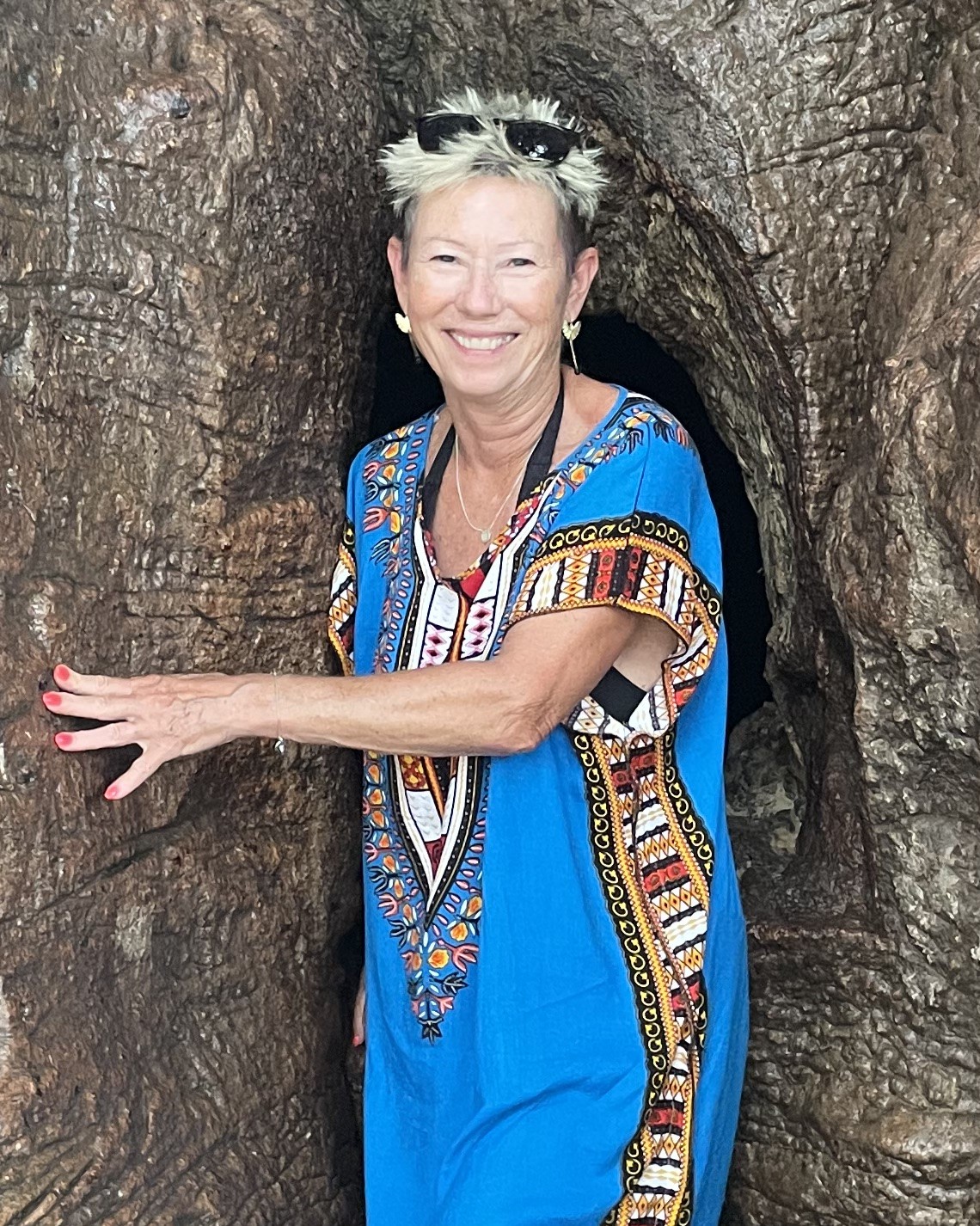 Administrative secretary

Claire Bossy
Mrs Bossy has very recently retired from the civil service, where she has spent her career supporting the citizens of a Swiss municipality. Between help with integration and monitoring of administrative files, her mission and duty was to accompany and support the most vulnerable population in their official procedures. She has a great experience in the migration administrative process. She has joined the humanitarian for Empowerment since February 2022. He committed has been lauded and she was awarded with the HFE award of the year for her hardwork.
Communication manager

Valeria Garavaglia Pedroni
With an EMBA in entrepreneurial leadership, she has a 10+ experience in working with fast-growing startups and PMEs within the technology, media, luxury and finance industries. Her expertise includes Marketing Communications, branding, as well as managing cross-functional teams and complex projects.
Responsible of public relationship

Sandrine Cikes
Mrs Cikes has a pharmacy background, Sandrine has been working in management for a swiss medical centers group for several years now, and has been supporting HFE by interacting with different health professionals across the world. Being involved in humanitarian work for many years, the late events in the world has naturally led her to join the HFE committee with a deep personal thought: "How can I contribute, at my level, to this foundation which is doing such a wonderful work?"
She was awarded the HFE award of the year for her exceptional contribution and in her speech she expressed the following "I now feel in the right place, and feel gratitude for I like spreading this motivation and energy around me, and passing it on to my children…"